With high-fidelity audio, superior noise isolation, and ultimate comfort,
Razer ventures into new territory, catering to gamers and marathon streamers.
IRVINE, Calif – Razer™, the leading global lifestyle brand for gamers, today raised the bar in gaming audio with the introduction its first-ever in-ear monitor (IEM), the Razer Moray.
Designed with the unique demands of gamers and marathon streamers at its core, this groundbreaking IEM amalgamates all-day comfort with unparalleled audio quality, setting the stage for an entirely new paradigm in extended, fatigue-free gaming and broadcast sessions.
"The launch of the Moray marks an exciting new chapter for Razer," said Alvin Cheung, Senior Vice President of Razer's Hardware Business Unit. "It's an evolution in gaming audio, designed to offer streamers high-definition sound and all-day comfort. With the Razer Moray, we're bringing the exceptional audio quality typically associated with in-ear monitors to not only streamers, but gamers as well. And we're proud to announce this product has earned the coveted global gold standard mark of audio fidelity, THX Certification."
THX® Certified: The Global Gold Standard in High Fidelity Audio
The Razer Moray takes the gaming and streaming audio experience to new heights, thanks to THX® Certification—a globally recognized assurance of quality, consistency, and performance.
Tested and optimized by leading audio experts, the Moray delivers clear vocals and dialogue, a distortion-free experience, and superior noise isolation, ensuring the highest standards of audio for both gaming and streaming. This certification assures listeners that right out of the box, the Moray delivers the artist's true vision, blending art, technology, and the dynamics of real-world listening environments.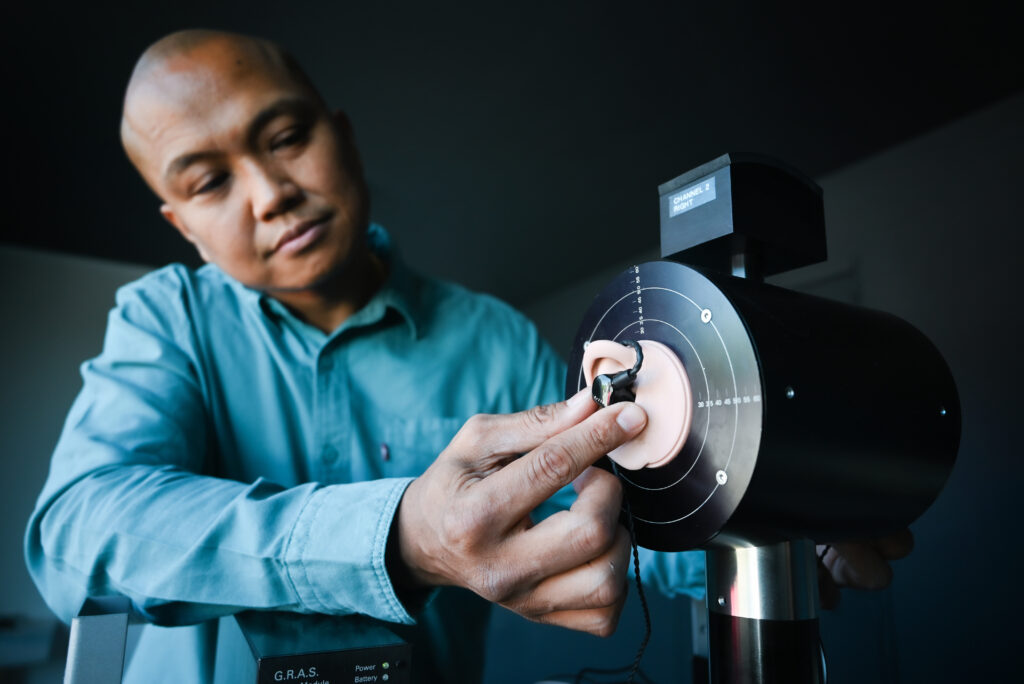 Hybrid Dual-Driver Acoustic Design for Exceptional Sound
The Moray features a hybrid dual-driver acoustic design, pairing a balanced armature driver for crystal-clear trebles with a dynamic driver for deep, rich bass.
The result is exceptional audio quality that will keep streamers immersed with their fans for hours on end.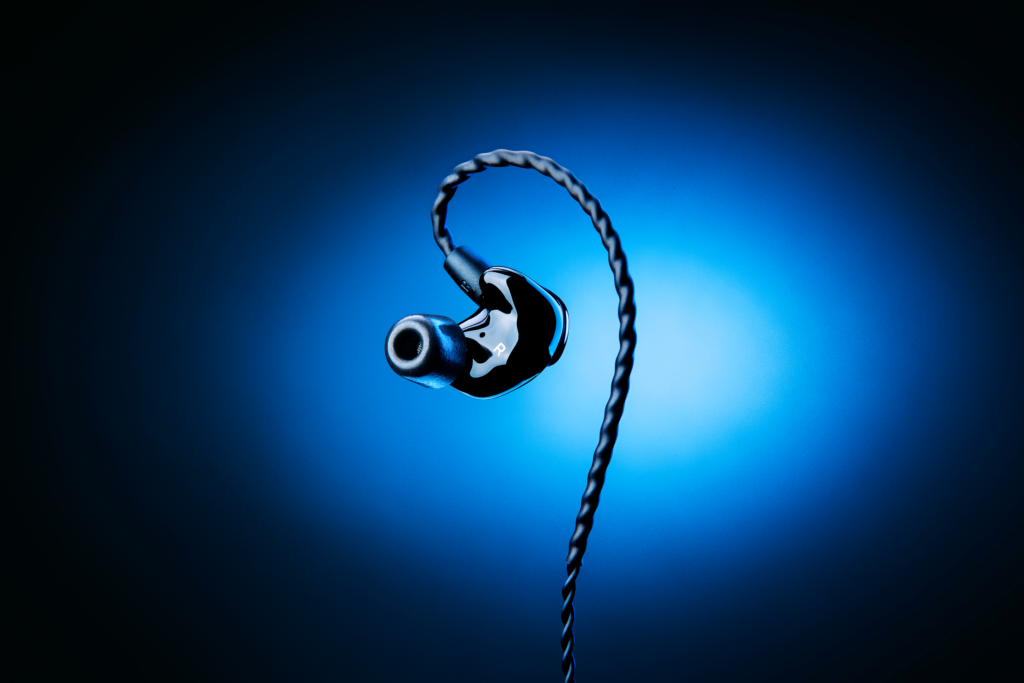 Ergonomically Designed for All-Day Comfort and Fit
In keeping with Razer's tradition of ergonomic excellence, the Moray prioritizes comfort during extended streaming sessions.
Its low-profile, ergonomic shape offers a snug fit that significantly surpasses traditional headsets, eliminating pressure on the head and ears to deliver a seamless, fatigue-free streaming experience.
Superior Passive Noise Isolation for the Ultimate Streaming Focus
The Moray is more than just an IEM; it's a content creation powerhouse. Superior passive noise isolation, capable of blocking up to -36 dB of noise, ensures that distractions are no longer a concern. Streamers can maintain focus on creating engaging content and captivating audiences.
Premium Braided Over-Ear Wires for Uninterrupted Streaming
Equipped with OFC MMCX cables and flexible memory loop tubing, the Razer Moray is designed to stay put and out of the way. These premium braided over-ear wires ensure the in-ear monitors remain secure while streamers entertain fans.
Stream Anytime, Anywhere with Custom Ear Tips and Carrying Case
With three types of ear tips in three different sizes, the Moray guarantees optimal comfort and sound isolation. When packed up in the portable, splash-resistant carrying case, it's ready for creation and streaming from anywhere, at any time.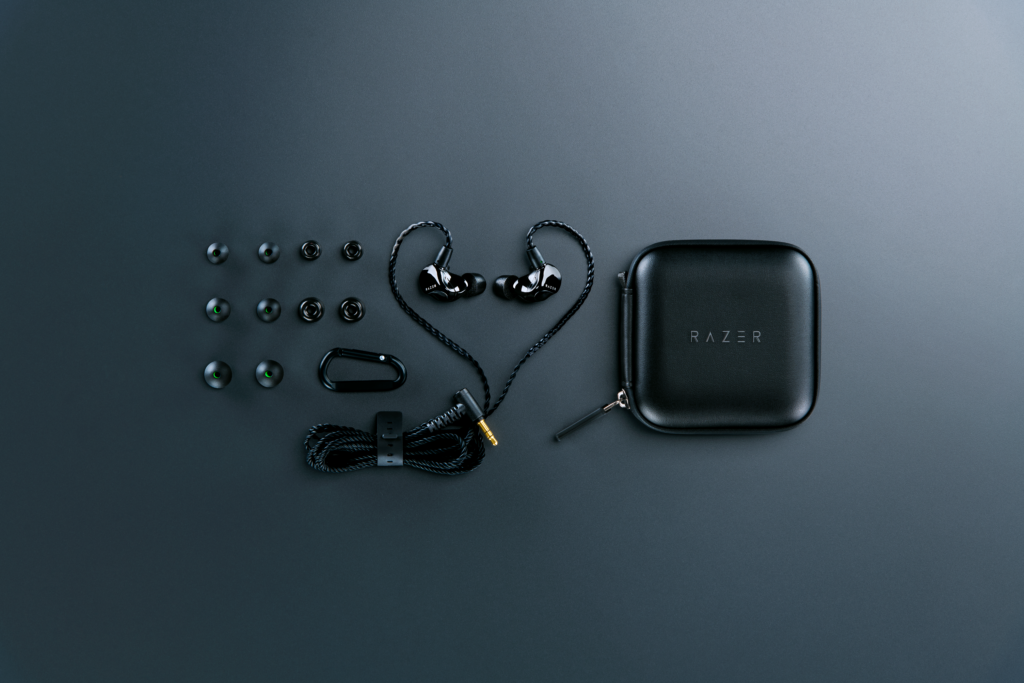 Razer's bold stride into the IEM arena with the Moray represents a seismic shift in the gaming and streaming audio landscape. Combining a hybrid dual-driver acoustic design for full-range audio, exceptional passive noise isolation, and unrivaled comfort for all-day streaming or gaming, the Moray stands as a new titan in the realm of in-ear audio for streaming.

For more information on the Razer Moray, please visit Razer.com.
PRICE & AVAILABILITY
$129.99 USD / 149.99€ MSRP
Razer.com, RazerStores & Authorized Resellers – June 27, 2023
PRODUCT ASSETS
Download product assets here.
ABOUT RAZER
Razer™ is the world's leading lifestyle brand For Gamers. By Gamers.
The triple-headed snake trademark of Razer is one of the most recognized logos in the global gaming and esports communities. With a fan base that spans every continent, the company has designed and built the world's largest gamer-focused ecosystem of hardware, software and services.
Razer's award-winning hardware includes high-performance gaming peripherals and Blade gaming laptops.
With over 200 million users, Razer's software platform includes Razer Synapse (an Internet of Things platform), Razer Chroma RGB (a proprietary RGB lighting technology system supporting thousands of devices and hundreds of games/apps), and Razer Cortex (a game optimizer and launcher).
Razer also offers payment services for gamers, youth, millennials and Gen Z. Razer Gold is one of the world's largest game payment services, and Razer Fintech provides fintech services in emerging markets.
Founded in 2005, Razer is dual headquartered in Irvine, California and Singapore, with regional headquarters in Hamburg and Shanghai and 19 offices worldwide.
PRESS CONTACTS
For media inquiries, please contact: [email protected]
# # #