We've partnered with the leaders in cinema technology to take your standard moviegoing experience to the next level with a state-of-the-art dual laser projection system, large format screen, a premium immersive audio system, and content artfully remastered exclusively for THX Ultimate Cinema. No distractions, no gimmicks – just an expertly optimized environment designed to showcase movies at their best. THX Ultimate Cinema is for the moviegoer who appreciates the art of filmmaking, bringing the best in equipment and environment together to let audiences absorb even the most subtle of details in an elevated entertainment experience only possible on the big screen.
Be Amazed.
A major producer was!
See Marco Effekten Producer Mikael Rieks's testimonial on the THX Ultimate Cinema experience. And watch the latest THX Deep Note Trailer, Genesis!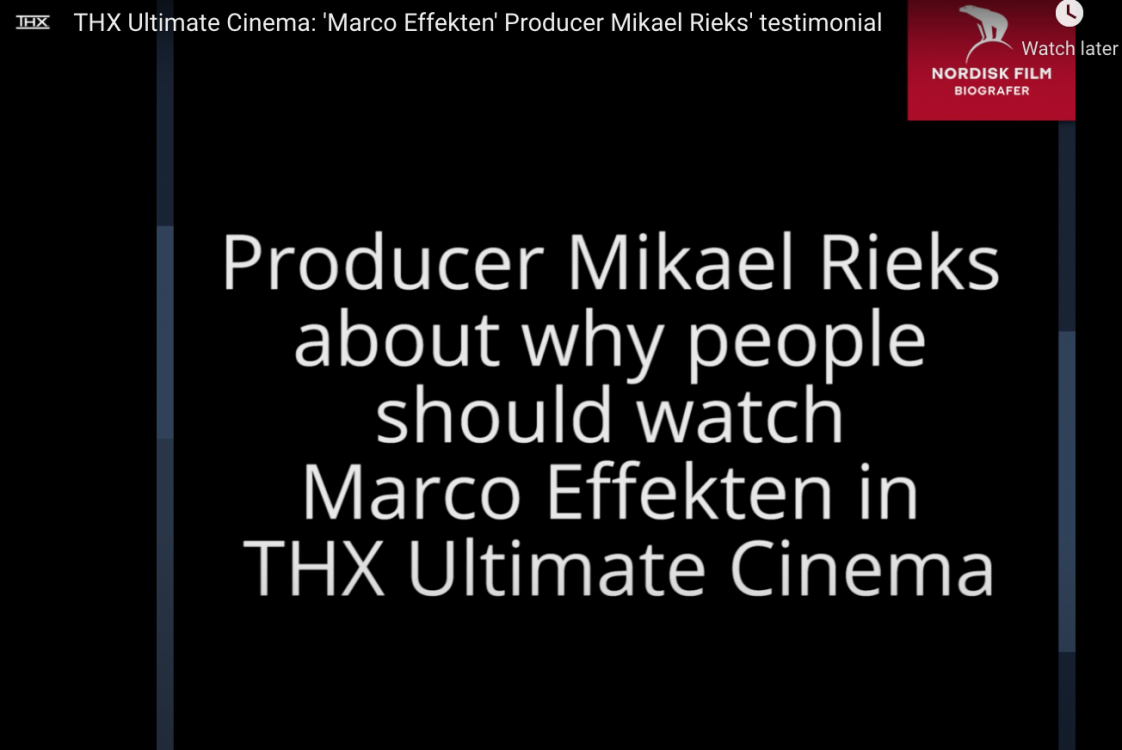 Play
THX Ultimate Cinema
"It was actually the clearest example of how the movie should look and that amazed me," said Mikael Rieks, producer, Marco Effekten, the featured film at the first THX Ultimate Cinema launched in Europe.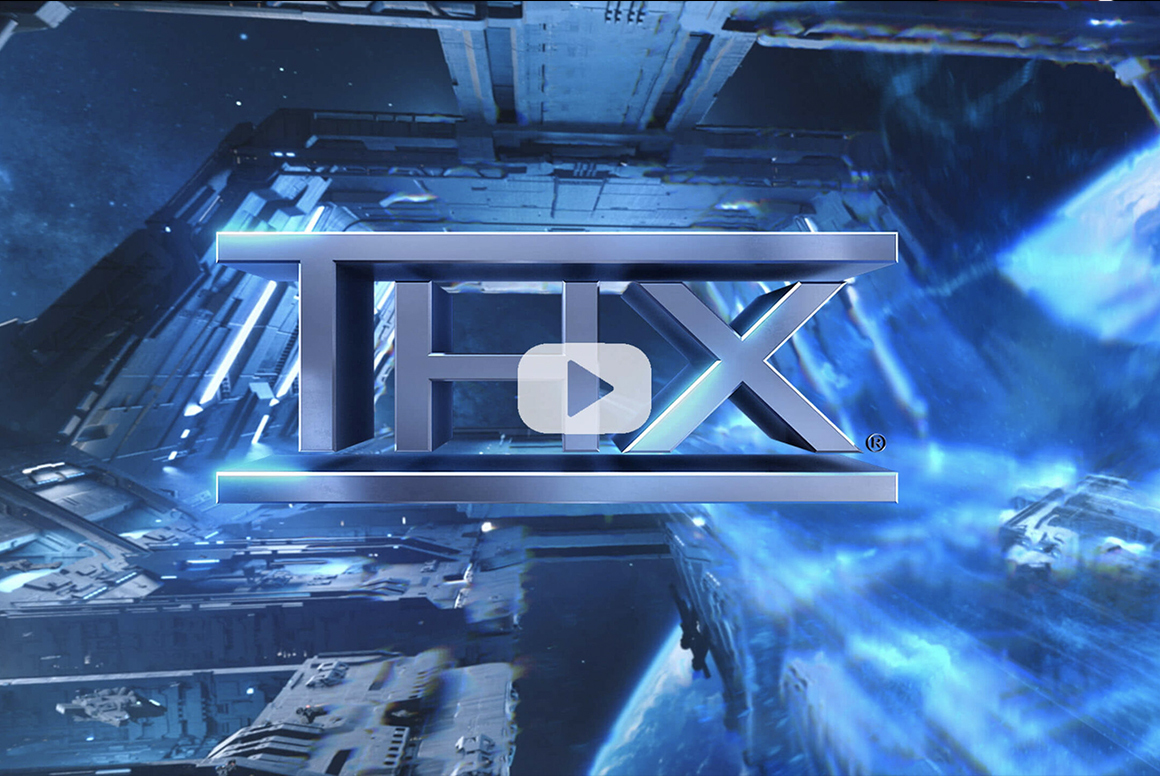 Play
THX Deep Note Trailer, Genesis
"Our aim with this piece is to extend the legacy that inspired us as young people in the movie theater," said Ben Rosenblatt, the latest THX Deep Note trailer's executive producer.

– Cinionic Giant Screen (CGS) is a fully comprehensive premium solution from the global leader in cinema laser projection, Cinionic

– Screens powered by CGS feature bigger, brighter film presentation thanks to custom Laser Projection by Cinionic configurations

– The new Nordisk THX Ultimate Cinema powered by CGS joins over 350 CGS premium screens around the world

– The power of CGS comes with content specially remastered for high brightness on giant screens

THX LAUNCH PARTNER: NORDISK FILM CINEMAS DEPLOYS EUROPE'S FIRST THX ULTIMATE CINEMA POWERED BY CGS AT THE IMPERIAL THEATRE
THX Ltd., acclaimed for the certification of world-class cinemas and consumer electronics, Cinionic, the global leader in laser-powered cinema solutions, and leading Scandinavian cinema company, Nordisk Film Cinemas, announce their collaboration on launching the first THX Ultimate Cinema® in Europe, deployed at the Nordisk Film crown jewel, the historic Imperial Theatre in Copenhagen.

THX LAUNCH PARTNER: THE WORLD'S FIRST THX ULTIMATE CINEMA AT THE REGENCY WESTWOOD VILLAGE THEATRE!
This historical landmark of a theatre is home to some of Hollywood's biggest red carpet premieres. Situated in the heart of Los Angeles and originally built in 1930, the Regency Westwood Village cinema boasts more than 1,300 seats, a powerful immersive audio system, and the latest in laser projection technology. Learn more here.