THX CERTIFIED CABLES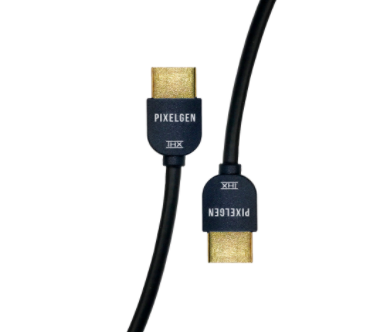 Cable quality has a significant impact on audio visual content, especially with high bandwidth 4K content. Image loss, flashes, and visual anomalies such as sparkles can all be triggered by poor HDMI connections. THX certifies cables with 75 independent laboratory tests, so every pixel is faithfully reproduced.
WHAT WE TEST
THX ENGINEERS COMPLETE HUNDREDS OF DIFFERENT SCIENTIFICALLY-FORMULATED TESTS TO ENSURE THE HIGHEST AUDIO VISUAL STANDARDS POSSIBLE.
ELECTRICAL PARAMETER PERFORMANCE
All THX Certified interconnect cables are tested to confirm that they have zero effect on picture and sound quality ensuring that you only experience the complex images and subtle sounds of the artist's vision – nothing more, nothing less.
PHYSICAL CONSTRUCTION
Certified cables are built to last with special care taken to ensure they remain securely connected to your HDMI devices.
COMMUNICATION PROTOCOL
All THX Certified cables support the latest HDMI 2.0™ features including HDCP security, CEC, ARC and Ethernet functions ensuring that you can take advantage of your devices' most advanced features.
PERFORMANCE BENEFITS
INTERCONNECT CABLES ARE TESTED AND CERTIFIED TO DELIVER 4K CONTENT WITH ABSOLUTELY ZERO EFFECT ON PICTURE AND SOUND QUALITY.