When consumers see the THX logo on home theater products, they know that it's a mark of quality. This is also true when THX puts its logo on emerging innovative entertainment and audio technologies.
The Wireless Speaker and Audio Association (WiSA) was founded in 2011 as an industry group to establish a low-latency, wireless audio standard for home theater equipment. In 2018, WiSA approached THX because of its credibility in the audio-visual industry and home theater certification standard. THX saw the value of WiSA's technology and its ability to open new opportunities in the consumer electronics space to make home theater products work and sound better.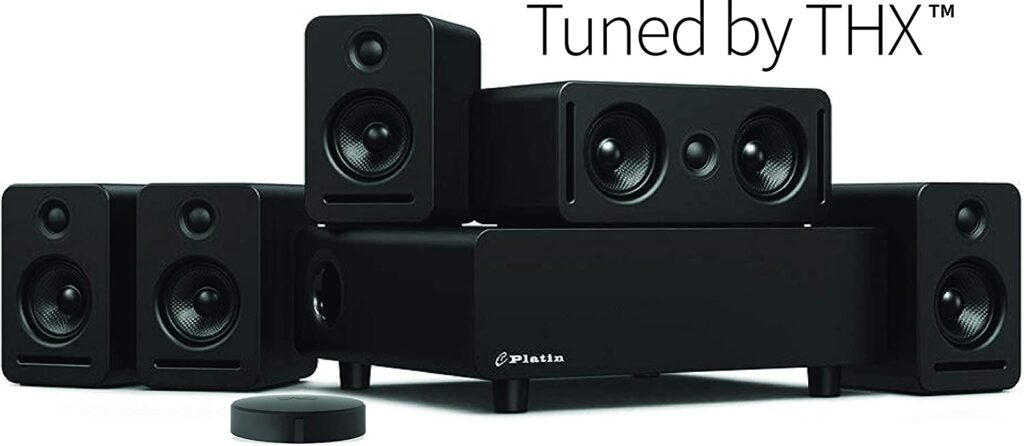 Utilizing its extensive testing and measurement procedures, THX worked closely with WiSA engineers to create a set of high-accuracy filters and functionality within the Rx (wireless receiver) modules. Once the filters were successfully implemented, the WiSA wireless modules were then Approved by THX, opening the door for more opportunities to collaborate on delivering high-quality audio experiences to consumers.
Furthering the partnership, the two organizations agreed THX would take over the built-in filter stage for the Platin Monaco 5.1 system. Thus elevating the speaker system to Tuned by THX classification at its launch making it one of the best sounding systems at its price point.
This collaboration between the companies led to a multi-stage product launch that started with Approved by THX components in wireless modules to a Tuned by THX speaker system.
Serendipitously, THX's far-reaching contacts in the audio-visual industry led to a new stage in development. Through discussions with peers at Enclave Audio, THX discovered they were developing a WiSA Certified speaker system and THX testing confirmed this system stood up to the grueling standards of THX Certification.
After more testing and product development with Enclave Audio, the CineHome PRO, the first wireless THX Certified and WiSA Certified speaker system, was ready for the market.
"THX is always looking at a range of technologies that we can make sound better, perform optimally, and also increase the ease of set up and install. We are a collaborative audio-video standards team always interested in how we can make our partner products even more superior and deliver high-quality entertainment experiences to the end-user."

Peter Vasay, Senior Vice President of Technology Operations at THX
If you're interested in learning about how THX Certification or Tuned by THX can help your next product, contact us at this link.