THX CERTIFIED SPEAKER BARS
THX CERTIFIED SPEAKER BARS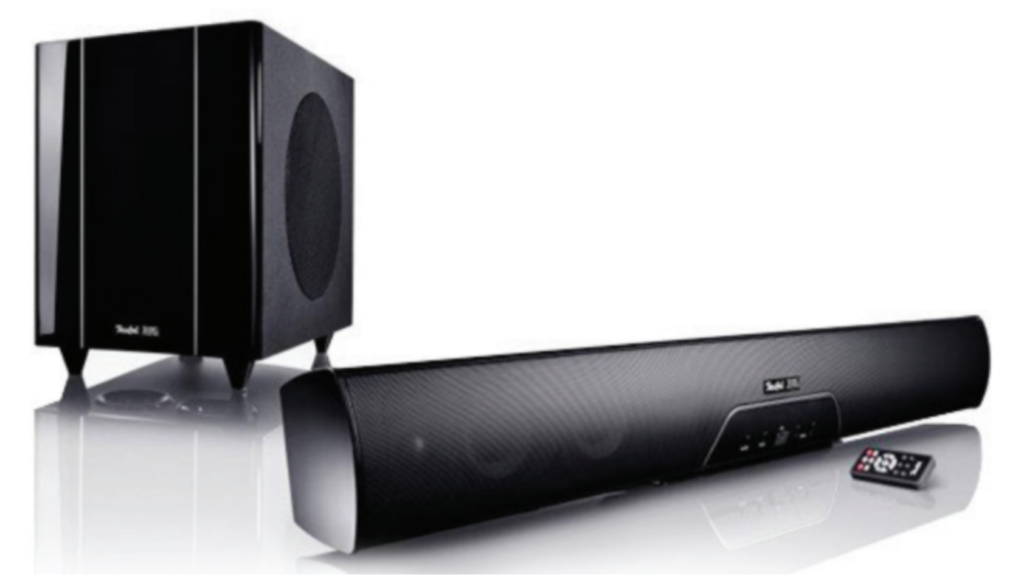 THX Certified Speaker Bars offer excellent power and performance in a neat, tidy speaker and subwoofer combo package. THX Certified speaker bars have to pass more than 200 THX tests to ensure accurate tonal balance with low distortion and noise.
WHAT WE TEST
THX ENGINEERS COMPLETE HUNDREDS OF DIFFERENT SCIENTIFICALLY-FORMULATED TESTS TO ENSURE THE HIGHEST AUDIO-VISUAL STANDARDS POSSIBLE.
SUBWOOFER
All THX Certified speaker bars must have a subwoofer combined with the speaker bar, that can reproduce audio frequencies from 35Hz to 20,000Hz and maintain an accurate, flat frequency response.
FREQUENCY RESPONSE
Many speaker bar systems do not have a flat frequency response extending to 35Hz, which can result in parts of the audio track becoming inaudible.
BOUNDARY GAIN
THX Certified Speaker Bars must have a boundary gain setting to account for frequency boost when the speaker bar is mounted on a wall or table. This ensures that wall mount and table-top applications sound natural.