THX CERTIFIED DISPLAYS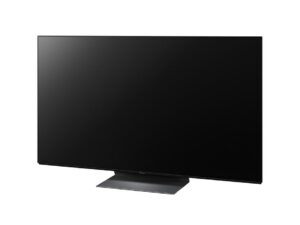 Unfortunately 4K TVs vary enormously in terms of quality. Some manufacturers use cheaper components which drastically reduce performance and cause light bleed, motion blur and artifacts. THX Certified 4K TVs undergo over 400 individual tests to ensure color, tone and images reproduce the director's intentions accurately in stunning 4K.
WHAT WE TEST
THX ENGINEERS COMPLETE HUNDREDS OF DIFFERENT SCIENTIFICALLY-FORMULATED TESTS TO ENSURE THE HIGHEST AUDIO-VISUAL STANDARDS POSSIBLE.
UPSCALING / MOTION PROCESSING
HD to UltraHD upscaling can create image artifacts which are visible when there is on-screen movement. We ensure 4K displays preserve the integrity of original content while presenting an unparalleled level of detail.
COLOR ACCURACY
We test to ensure all display images that are accurate to the original source, and all primary and blended colors are reproduced exactly as they were in the studio.
PANEL PERFORMANCE
Not all display panels are uniformly backlit. To ensure consistent image quality across the entire screen, THX Certified TVs are tested for light leakage and hot spots to confirm that the edges of the image are not washed out.
PERFORMANCE BENEFITS
OUR 400+ THX LAB TESTS CONFIRM THE DISPLAY DELIVERS ACCURATE IMAGES AND PRISTINE VIDEO PERFORMANCE IN EVERY FRAME. SPECIFICALLY:
ACCURATE COLOR REPRODUCTION
Tested to make sure images match the color, luminance, blacks and gamma found in the filmmaker's studio.
SHARPER PICTURES
THX Certification improves de-interlacing and jaggies, ensuring sharp HD and UltraHD images with a previously unseen level of clarity.
THX CINEMA AND THX 4K CINEMA MODES
THX optimized viewing modes deliver high-quality HD and UltraHD experiences with the push of a button.
THX VIEWING MODES
OUR OPTIMIZED VIEWING MODES ALLOWS THE USER TO PERFECTLY RECREATE THE MOOD AND EMOTIONAL IMPACT OF THE CREATOR'S VISION AS ACCURATELY AS POSSIBLE.
THX CINEMA MODE
Delivers a faithful rendition of film content to match the details and colors intended by the creator while maximizing playback for cinema-quality performance in the home.
Studio Brightness and Color Levels
Correct White and Greyscale Performance
Removes Excessive Video Processing
Precise Color Gamut Limits
THX GAME MODE
Delivers impactful visual performance to reveal vivid detail in a game while keeping the fast responsiveness that serious gamers demand.
Bright Colorful Images
Fast 120 Frames Per Second
Low Latency From Control to Screen Action
Improved Dark to Light Rise-time
Judder and Smear Reduction Options
Automatic Sensing of Game Content
THX BRIGHT ROOM MODE
THX Bright Room Mode builds on the THX Cinema Mode with adjustments to luminance, black levels and gamma for viewing in bright environments.
THX 4K CINEMA MODE
Sets all the tone parameters and color optimizations for UltraHD and reconstructed HD movies.