For optimal viewing, you want your line of sight to be more or less aligned with the center of the screen. We suggest 15 degrees or less, above or below the center, as seen in the image below.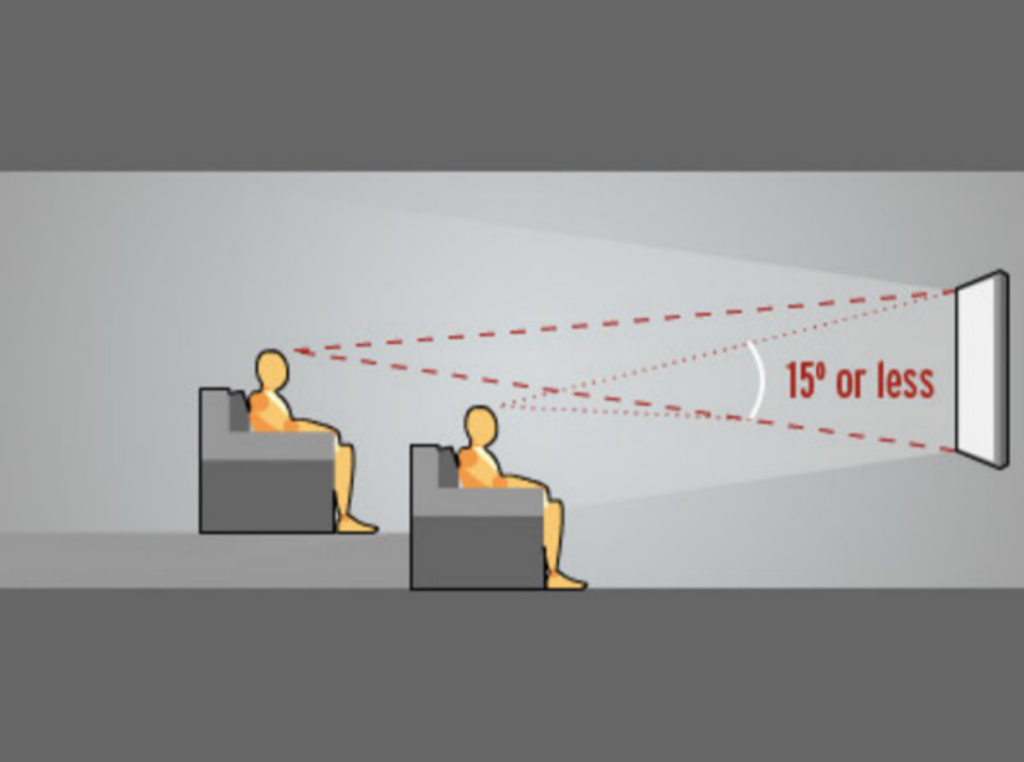 For 4K or ultra-high definition (UHD) TV models, they have various layers of LCD enhancement that focus light in specific ways. If you elevate your TV, you're going to distort the picture quality.
A good rule of thumb is to divide your screen size by .835. This will give you the ideal maximum gap (in inches) between your couch and your 4K set.