MOTILE

Experiences
Built on a Legacy of Audio/Visual Excellence
Legendary filmmaker George Lucas founded THX in 1983 to develop much-needed specifications for cinema design and acoustics, along with the highest standards for audio and video products. Over the last thirty-five years, THX has expanded its certification categories beyond studios and cinemas to consumer electronics, content, live events and automotive systems. Today THX continues to redefine entertainment by providing exciting new technologies and assurance of experiences that provide consumers with superior audio and visual fidelity and ensure an artist's vision is truthfully delivered to audiences worldwide. In the cinema, in the home and on the go, you know you're getting the best entertainment experience with THX.
If you require support for THX Spatial Audio on your Motile device, please fill out this form and THX will respond to you shortly. If you have questions or problems relating to any issue other than THX Spatial Audio please visit the Motile support website.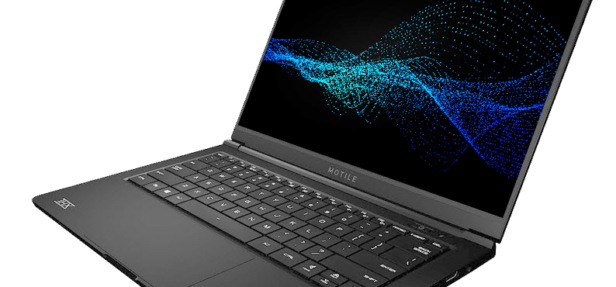 To learn more about and shop MOTILE devices featuring THX, visit Walmart.com/MOTILE.
Tuned by THX™ Displays and THX® Spatial Audio are a Perfect Combination
A great picture and immersive sound should always go together. Gadgets that are Tuned by THX™ and utilize THX Spatial Audio technology give you the best of both worlds. THX engineers spend hours testing and tuning the screen so it gives you the best visuals possible. Tuned by THX™ screens provide rich, vibrant colors and better contrast. Throw on your headphones and experience your favorite movies, TV shows, and video games from the center of the action with THX Spatial Audio. You'll hear the life-like sound as planes fly overhead, distant echoes inside caves, and cars whip past you on the street. Once you experience THX Spatial Audio, it'll be hard to go back.
The Iconic THX® Deep Note
Anyone who has been in a cinema, car or a live event knows the deeply resonant chord called the Deep Note that plays at the start of a THX® Certified performance. The Deep Note has been taken to the next level in "Genesis," a next-gen, deeply engaging 60-second audio-visual journey hitting THX screens in September 2019. Listen to Genesis with headphones to experience it with the deeper immersion and incredible realism of THX® Spatial Audio.