THX CERTIFIED STREAMING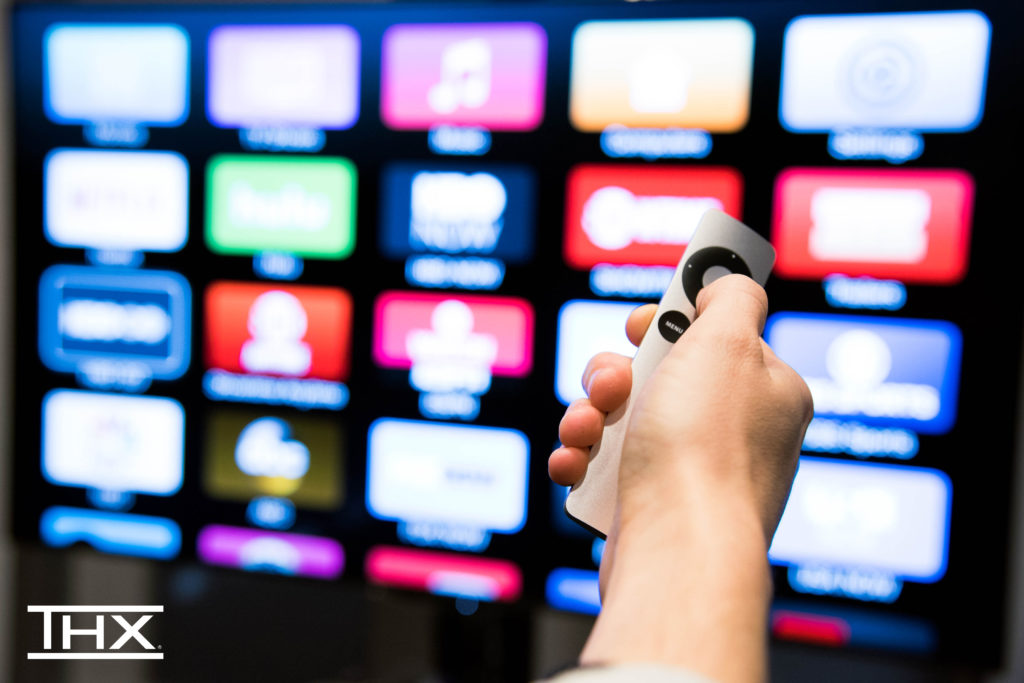 IP adaptive streaming can experience points of potential breakdown from content creation to playback, which can ruin viewer experience. For consumers it can be difficult to understand the issues and how to get the best streaming quality. THX Streaming Certification builds on our legacy in the Cinema to drive a quality standard for the audio and video streaming ecosystem.
WHAT WE TEST
THX ENGINEERS PERFORM A COMPLETE REVIEW AND ANALYSIS OF THE FOLLOWING COMPONENTS OF THE STREAMING VIDEO INFRASTRUCTURE TO ENSURE THE HIGHEST AUDIO VISUAL STANDARDS POSSIBLE.
VIDEO QUALITY
Using objective quality benchmarks backed by subjective verification, THX tests video quality in comparison to our in-house references and metrics.
COMPATIBILITY & PACKAGING
Lab tests across a breadth of devices ensures playback compatibility and discovers buffering breakpoints to verify a premium experience for consumers regardless of their chosen viewing platform.
QUALITY OF EXPERIENCE
Real-time measurement and analysis of content delivery to optimize the viewer experience at the device or video player level.
PERFORMANCE BENEFITS
THX CERTIFICATION PROVIDES AN INDEPENDENT, THIRD PARTY VALIDATION OF A STREAMING SERVICE THAT CONSUMERS UNDERSTAND.
BETTER STREAMING
The program helps streaming companies perfect their compression methods for various challenges specific to streaming, guaranteeing consumers experience the highest possible quality of audio and video.
PREMIUM CINEMA STANDARDS
THX Certified Streaming brings a trusted premium standard to modern media consumption by eliminating the disconnect between multiple tiers in the streaming ecosystem.